Corporate Business
The future of business is all about digital. Here our digital cards help professional.
View count
You can see Your Staff's Details and you can be Monitoring their Performance. View count In our SG Name Card Product can give you Access to your Dashboard. We Implement the Total Card View Count, Prospects and Leads Count, Customer Count, and Staff Count. You can Handle your Branch Details and can Change your Branch Details at Any Time.
Business Profile
In this Feature, We provide Business Profile you can see your Company Branch Logo, Contact Details, Address Location, Social Media links, and Additional 3 sub links for general use..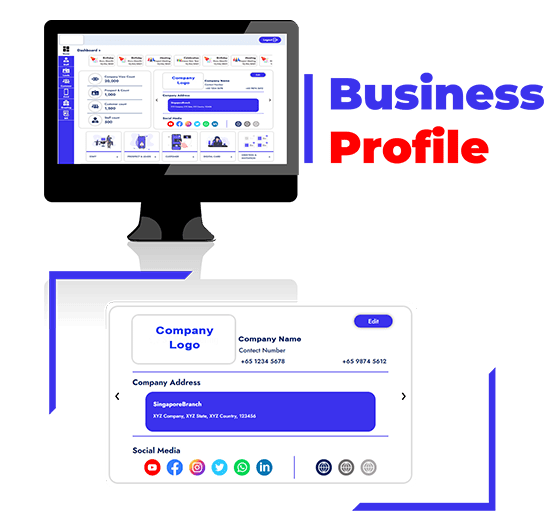 Employee Management
We give you a New Service of your can handle your staff's list on your Dashboard. The view count Automatically Increases your clients can Open your Staff Digital Card the Count will be Inserted. You can change and Modify your Employee Details and watch their Performs of their Customer Count and you can see their Digital E-Card.
Customer Management
We provide Customer Management Service for both Company and Company Staff. Your Staff Generates Customer leads then Easily Convert to the Regular Customer. You can Easily Handle your Customer Details.