Professional
The Future of Business is all about Digital. Here our Digital E-Cards Help Professional.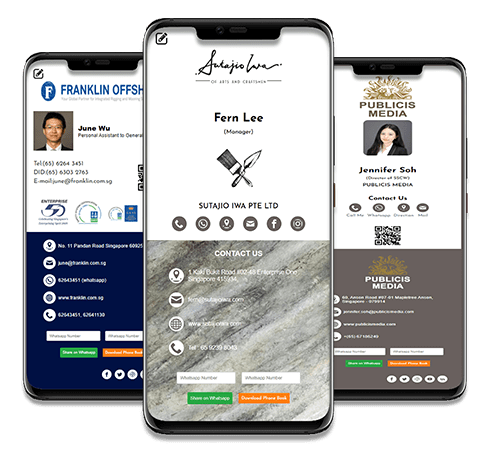 Easy To Share
Easily Share Your Digital Business E-Card with Anyone with your Unique QR Code. Users can only do to Scan your QR code to his Phone. Your Card link show on the Screen they Click that link Your Card Automatically Load on the Phone.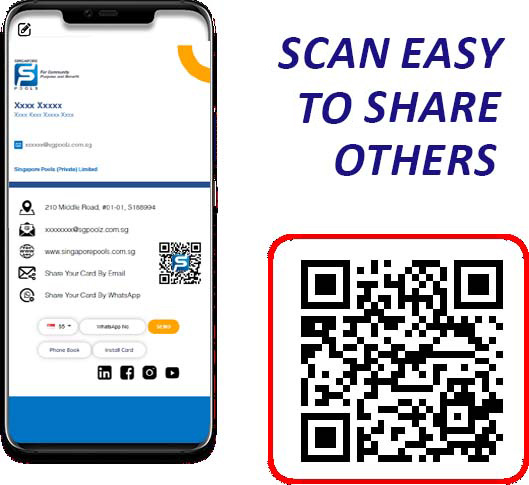 First You need to Open Your Digital E-Card and Show your Digital Card QR Code. Your Friend need to be Scan this QR Code on his Mobile with the help of any Scanner.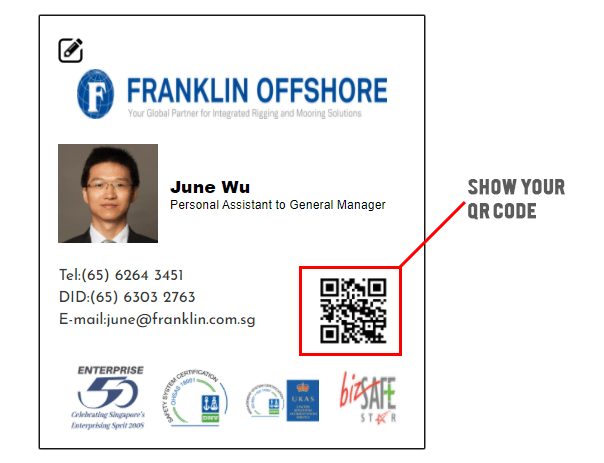 WhatsApp Share
You can Share your Digital Business E-Card through WhatsApp its easy you just need to do Select the Country for Where you want to share and Enter Mobile Number then click to send. After Send Click your WhatsApp Application automaticaly open you can Send your Digital Card WhatsApp Template.
First You need to Select Country and then Enter the contact Mobile Number after that click to the Share on WhatsApp Button.
Download Phone Book
Your Clients or Friends can Easily save your Contact Details on their Phone, they just to click Download Phonebook button the VCF file will Download on their Phone Storage they can click to save your contact Details on their Phone.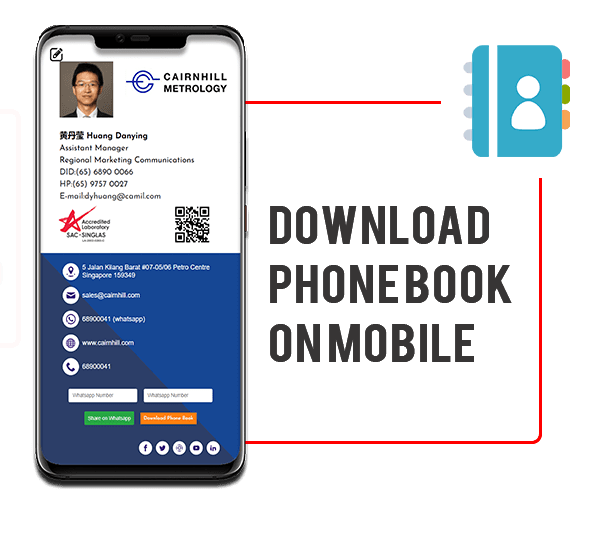 First You need to click the Phone Book Download button. Here we store the card owner contact in vcf format. You can easily stored in your mobile.